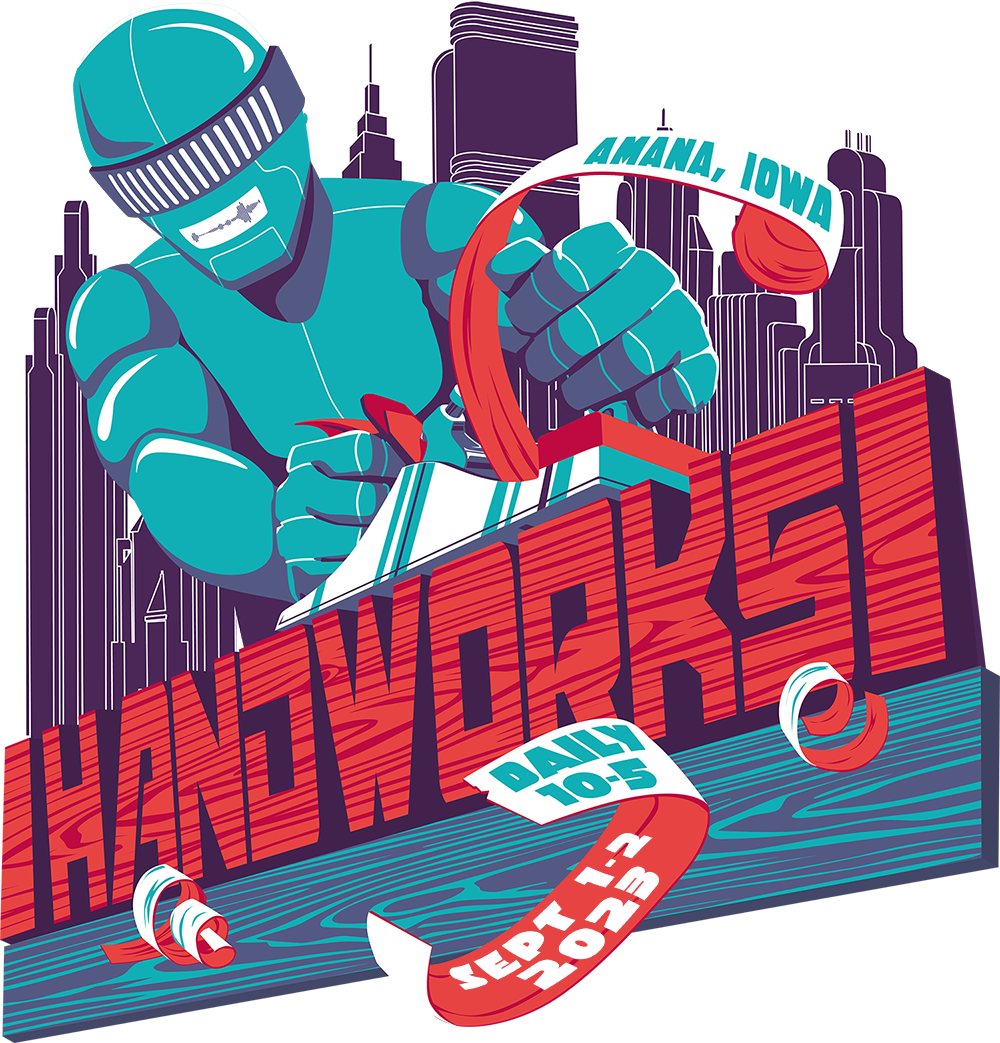 Stop By My Booth at Handworks 2023!!
I'm honored to have been invited to be a vendor at Handworks 2023, in Amana, Iowa on the 1st and 2nd of September 2023. Join me and over 70 other vendors at North America's premier hand tool woodworking show. Admission to Handworks is free!!
Please note, with the exception of my limited edition tools, lead times for orders placed after Friday, July 21st will be greater than my standard four weeks as I prepare inventory for Handworks 2023 and might not be made and delivered until after Handworks. I appreciate your business and will do my best to get your tools to you as soon as possible!
Also, if a tool is unavailable, please sign up to be notified by email when they are available for purchase again.
Bespoke Handtools That Inspire
A hand tool's functionality should be rivaled only by its aesthetic appeal. This is the principle behind every tool I create in my shop here in Vermont. Each handle is hand-turned by eye on my woodworking lathe and true to the style you see here. Yet, no two tools are ever identical. The tool you will receive will be functionally flawless and unapologetically unique. And it will be crafted singularly for you…bespoke, if you will.
For every tool I make, my goal is for it to work flawlessly, feel good in the hand, be aesthetically pleasing, and be inspirational to the artisan using it.  
My guarantee is simple: If the tool you receive doesn't meet these standards, simply return it for a replacement or full refund.
New Products and Unique Tool Sets
I frequently make new sets of woodworking tools or pairs of tools that I will offer for sale here. Check back from time to time to see what's new at Honey Brook Tools and Woodworks!
Limited Edition Winding Sticks
Precision tools that will last a lifetime!
Bespoke Handtools
Each of the tools I offer for sale below are handmade to order. They'll last for a lifetime and generations to come.
Buy Now and Pay Later with Shop Pay
I'm excited to let you know that Shop Pay gives you more ways to buy now and pay later. There are no late or hidden fees, and you'll never pay more than you agreed to up front. You can check your balance in the Shop app any time.
How Does It Work?
1. Check out with Shop Pay.
Fill your cart and check out with Shop Pay.
2. Pick the payment plan that works for you.
Choose 4 interest-free payments or monthly installments.
3. Get what you want and pay over time.
You'll be prompted to make the rest of your payments as they come due.
Get the tools you want today and pay for them on a flexible schedule that works for you!
Tools That Inspire

For every tool I make, my goal is for it to work flawlessly, feel good in the hand, be aesthetically pleasing, and inspirational to the artisan using it.

Hand Crafted in Vermont

Every tool is hand crafted in my small shop in Barre, Vermont using premium domestic and exotic hardwoods.

My Guarantee

If for any reason you are unsatisfied with your tool simply contact me to arrange for a replacement or refund.